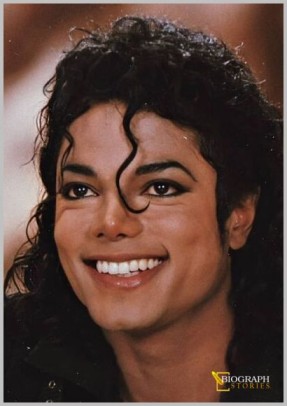 Michael Jackson Quick Fact:
Born: August 29, 1958, Gary, Indiana, U.S.
Died: June 25, 2009 (aged 50), Los Angeles, California, U.S.
Cause of death: Cardiac arrest induced by acute propofol and benzodiazepine intoxication
Buried: Forest Lawn Memorial Park, Glendale, California, U.S.
Other names: Michael Joe Jackson
Occupation: Singer, songwriter, dancer
Spouse(s): Lisa Marie Presley (m. 1994; div. 1996), Debbie Rowe (m. 1996; div. 1999)
Parent(s): Joe Jackson, Katherine Jackson
Family: Jackson family
Musical career
Genres: Pop, soul, funk, rhythm and blues, rock, disco, post-disco, dance-pop, new jack swing
Instruments: Vocals
Years active: 1964–2009
Labels: Steel town, Motown, Epic, Legacy, Sony, MJJ Productions
Associated acts: The Jackson 5
Biography of Michael Jackson:
Known as the "King of Pop," Michael Joseph Jackson was a best-selling American singer, songwriter and dancer. Jackson created a never-ending craze with his chartbusters and best-sellers. He changed the way people looked on to music. He wrote chapters in the history of music that would long live for centuries to come. He gave pop, rock its life and blood. Because of his outstanding gift and prodigious talent, he became a sensation globally. He won the hearts of millions worldwide by his supremely endowed music and that made making him a global figure in the popular culture for almost four decades. His angelic dance style continues to be one of the popular styles of dance while his distinctive sound and style has been of great influence to numerous hip-hop, post-disco, contemporary R&B, pop, and rock artists. He was the man behind today's popular dance styles, moonwalk and robot, both of which bear the name MJ style. He was named 'the most successful entertainer of all time' for his relentless contribution to music, dance and fashion. His countless awards and honorific titles, such as 'King of Pop' and 'Artist of the Decade, Generation, Century and Millennium' are a glaring testimony to his enthralling musical career.
Childhood & Early Life of Michael Jackson:
On August 29, 1958, Michael Jackson was born in Gary, Indiana. He was born to Joseph Walter Jackson and Katherine Esther Scruse. He was born in an African-American working class family. The couple had ten children together and Michael was eighth. His father was a steel mill worker and his mother was a sincere Jehovah Witness. Michael was a music lover from a very young age. His father believed that his sons had talent and in the early 1960s, he molded them into a musical group that would later become known as the Jackson 5. Michael initially started as a backup musician in Jackson 5 and soon he found his way as a lead singer in Jackson 5.
Career of Michael Jackson:
In 1967, the Jackson 5 they released their first single, 'Big Boy' with Steeltown record label but the same failed to interest the audience. They signed a contract with Motown Records in 1968 and relocate to Los Angeles. They came up with their first album, 'Diana Ross Presents the Jackson 5' in the following year. The album hit the charts with its single, "I Want You Back," reaching No. 1 on the Billboard Hot 100 chart shortly afterward. With his first solo single being 'Got to Be There', he launched his solo career as well. The song met with runaway success and established his reputation as a solo artist. In 1975, the Jackson 5 band withdrew its association with Motown Records. The same year, they tied up with Epic Records under a new name 'the Jacksons'. The band toured internationally from 1976 to 1984 and released six new albums. Writing numerous hits one after the other he became a leading songwriter for the group. In the meantime, in association with Quincy Jones, he launched his solo album, 'Off the Wall' in 1979. The album was a tremendous hit and the first ever to generate four U.S. top 10 hits. It eventually sold over 20 million copies worldwide. To make a bigger impact than what 'Off the Wall', he release of the album 'Thriller' in 1982. It became a grand blockbuster, broke all the records and was the best-selling album of all time worldwide. It was in the top 10 of 200 for 80 weeks at a stretch, sold 65 million copies and achieved a Double Diamond status in the US. In 1983, for a live performance he reunited with his brothers. There, he showed his signature dance style, the moonwalk, which became an epic. Whilst performing the moonwalk, he sung the chartbuster 'Billie Jean' and a magic was create on stage. He co-wrote the 'We Are the World' along with Lionel Riche in 1985. Originally, it was a charity single and became the best-selling singles of all time, selling about 30 million copies. In 1987,
Jackson's album 'Bad', released as a follow-up to Thriller. With a record five No. 1 hits, including 'Man in the Mirror', 'The Way You Make Me Feel' and the title track, it reached the top of the charts. However, the album was unable to replicate the runaway success of 'Thriller'. The album sold about 45 million copies worldwide. The famous pop star released his autobiography titled 'Moonwalk' in 1988. The book became New York Times best-seller by selling about 200, 000 copies. He had achieved an iconic status that from his music albums to his autobiography to his cosmetic surgeries, everything made big news. His buying a 2,700-acre property, which he named Neverland, near Santa Ynez California was like one such news. In 1991, his eighth album, 'Dangerous' was released and like his other albums it became the best-selling of the year worldwide. In 1992, he founded the 'Heal the World' foundation and released his second literary offering, 'Dancing the Dream'. However, it gained commercial success but lacked critical acclaim. He was charged of molestation in 1993 but since there were no proofs to support the allegation, the charges were withdrawn. In October 2001, he released his last full-length album 'Invincible'.
Family, Personal Life & Legacy of Michael Jackson:
In 1994, he married to first wife Lisa Marie Presley. The couple did not last long and divorced in 1996. In 1997, he married his long-time friend Deborah Jeanne Rowe, a dermatology nurse. The couple was blessed with two children together. In 1999, the two separated. Through artificial insemination from a surrogate mother, he had a third child. Following a cardiac arrest on June 25, 2009, the King of Pop passed away.